The largest of the seven emirates that make up the UAE, Abu Dhabi is known for opulent hotels, vast stretches of serene desert, pristine coastline with more than 200 natural islands and growing cultural scene. Here are a five exciting experiences for your Abu Dhabi holiday that will give you a real adrenaline rush.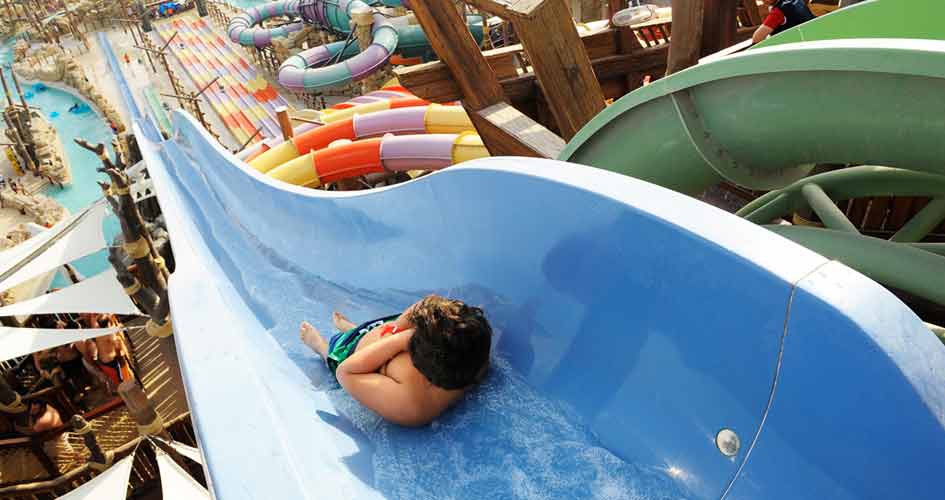 1. Get set to get wet at Yas Waterworld
This futuristic waterpark is home to 45 rides, slides and attractions – five of which you won't find anywhere else. Attractions are sorted into four thrill levels, from extreme adrenaline rush to young fun, where little ones will have a blast. Are you brave enough to try Dawwama, an exhilarating tornado ride where you and five friends whizz through 238metres aboard a raft then drop though an enormous 20-metre-high funnel?
2. Try some really fast food at Rogos's rollercoaster restaurant
Abu Dhabi is known for its record breaking rollercoasters and superb dining scene, so while combining the two might sound like a recipe for indigestion, Rogo's at Yas Mall makes for a fun and tasty experience. This unique concept restaurant has a network of 30 individual rollercoaster tracks that loop and spiral from the kitchen to deliver food and drinks to your table.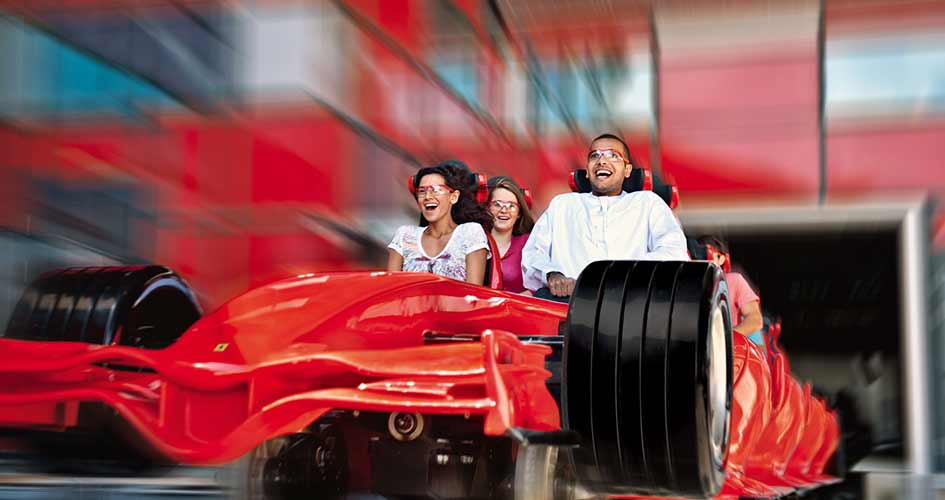 3. Fulfil the need for speed at Ferrari World
Speed freaks, car buffs and thrill seekers will get their kicks at Ferrari World Abu Dhabi, another Yas Island attraction. Its rides include the world's fastest rollercoaster, Formula Rossa, which reaches speeds of up to 240kph. The newest ride, Flying Aces, which opened in February 2016, is another record breaker where brave riders experience ten zero-gravity moments, the world's tallest inverted loop and breath-taking speeds as you race along a 1.5km track which mimics the flight of a bi-plane.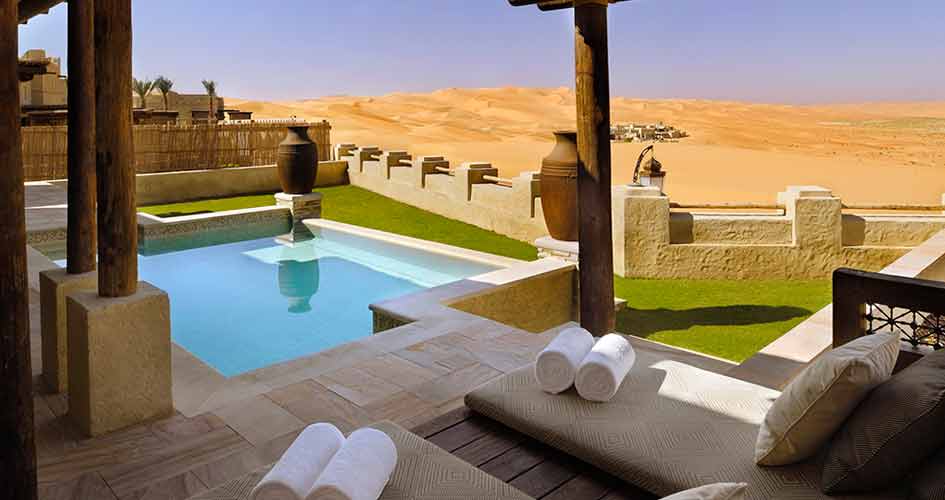 4. Desert discovery
The desert that forms so much of the emirate provides another interesting element to holidays in Abu Dhabi and is easily accessible on an excursion from the city or you can stay for longer in a luxurious desert resort. A world away from the gleaming skyscrapers along the Corniche, climb aboard the 'ship of the desert' and experience an unforgettable camel trek across silent sands. If you're looking to cover more ground on your trip to the desert – and get a serious rush of adrenaline - then hop into a 4x4 for a spot of 'dune bashing'.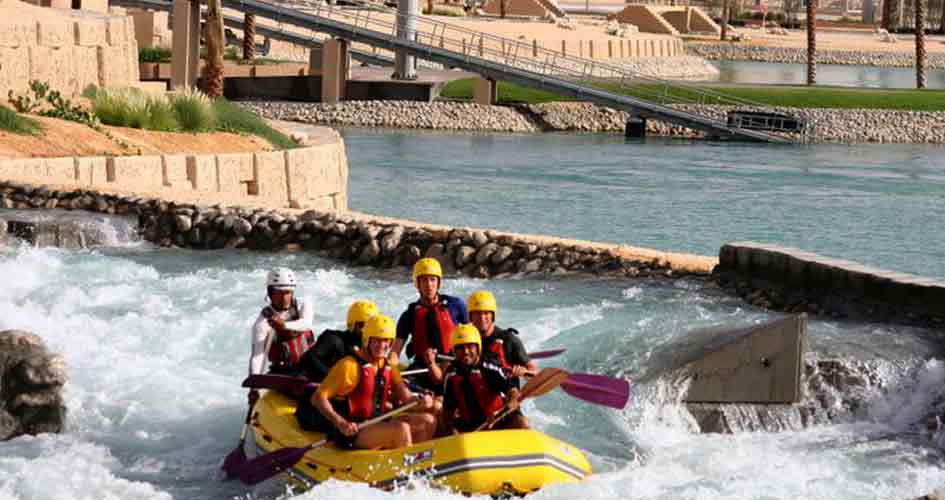 5. Surfin' UAE at Wadi Adventure
Landlocked Al Ain isn't the first place you'd expect to find one of Surfing Magazine's "50 favourite worldwide surf sites", but the surf pool at Wadi Adventure makes the list. The park's 3.3metre man-made wave is the world's largest. The attraction also offers white water rafting, kayaking, wake boarding, climbing and a giant zip wire.