Paris, the French Capital of Fashion, Cuisine, Art and now Cocktails
Paris' love affair with cocktails is a peculiar thing. Buoyed by the opening of Harry's New York Bar and Bar Hemingway, the 1920s were a prosperous time for any connoisseur of hand crafted drinks in a cosmopolitan setting. Fast forward and years of declining standards meant that cocktails away from the respite of hotel bars were little more than premade fakes, offering very little in the way of pizzazz or flavour.
Today the scene has exploded, bringing with it a diversified range of flavours, from classic and contemporary, to every delicious Frankenstein concoction in between. Experimental Cocktails pushed the genre with its opening in 2007 and there are now many excellent venues where you can find the perfect mojito or gin rickey that would make even Ernest Hemingway or F. Scott Fitzgerald proud.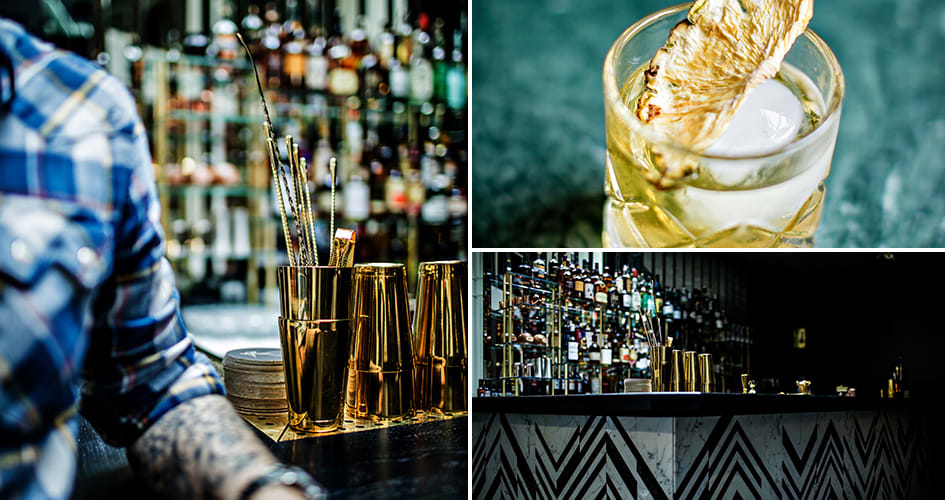 Danico
The newest of the bars featuring in our list having only opened in 2016, Danico is the brainchild of Nico de Soto and already has a proven pedigree having featured in numerous top cocktail bar of the year lists for 2017. The bar serves chic crafted cocktails and classics with a twist. Using more unusual ingredients, the mixologists here craft unique cocktails with striking tastes.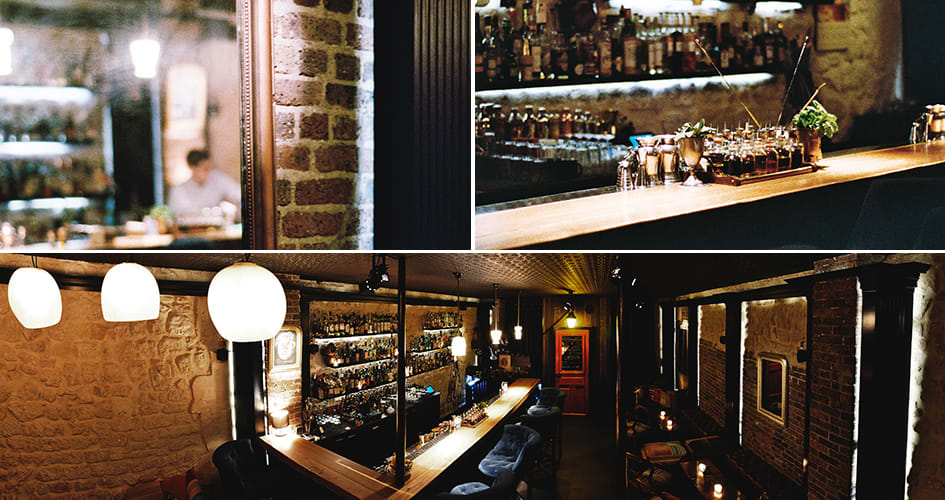 Little Red Door
Don't let the nondescript entrance and just-for-show red door put you off, Little Red Door is a superb cocktail bar. Once you're in the sophisticated interiors of the bar, it's plush sofas and dimly-lit corners, it's easy to forget this is a bar and not a friend's home. In short, the bartenders here create liquid art. Try the Modernismo, named after the Casa Battlo in Barcelona.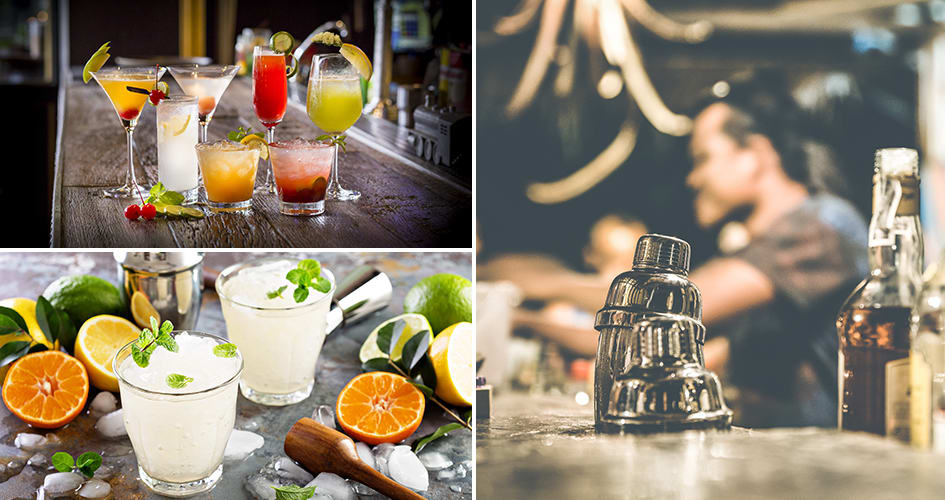 Lulu White
A cosy cocktail bar in South Pigalle, Lulu White is vintage in its atmosphere, taking influence from turn-of-the-century Paris. The bar is famous for both its friendly staff and its use of absinthe in its mixes. Classic favourites and original tastes are infused with the famous green fairy to tasty effects. The menu changes every 6 months to provide a fresh new taste.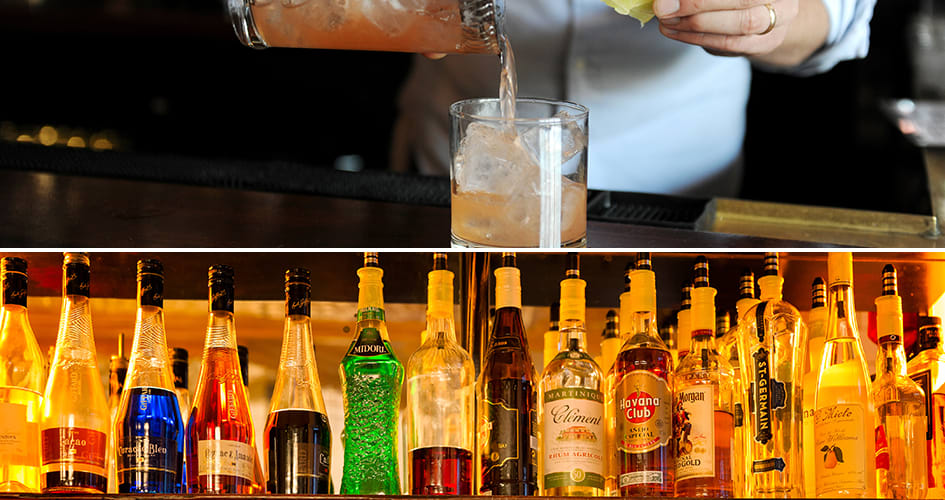 Harry's New York Bar
One of the forbearers of the cocktail movement in the 1920s, Harry's New York Bar is iconic. More than just your usual watering hole, this cultural landmark was a popular haunt for celebrities like Ernest Hemingway, Knute Rockne and Jack Dempsey, it's even referenced in Ian Fleming's short story 'From a View to Kill.' The bar is the birthplace of numerous drinks, including the French 75, Sidecar and the Bloody Mary, so if you're a fan of these drinks, a visit here is a must.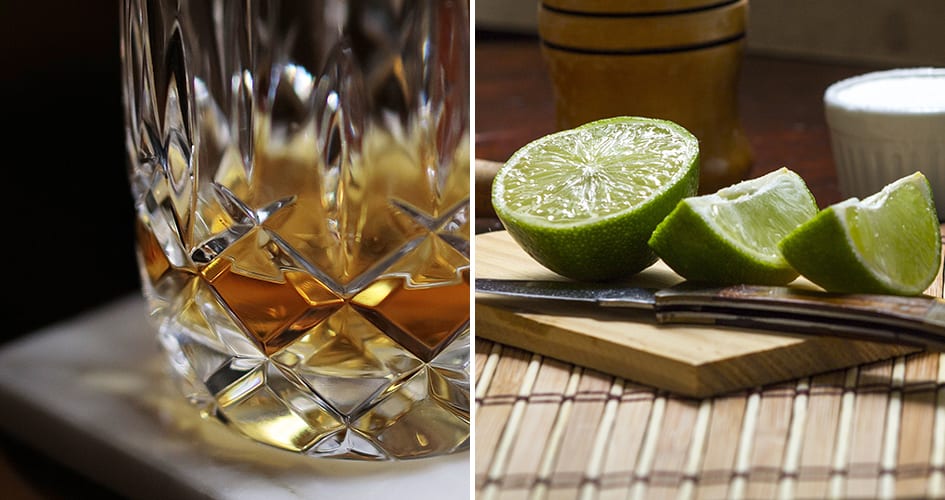 Artisan
A well-lit, understated bar in the increasingly popular area of South Pigalle, Artisan serves craft cocktails in a trendy setting. The bar features a regularly rotating menu that changes in accordance with the seasonal produce and the whims of the managers. Light bites are available alongside the array of tantalising cocktails. Artisans effortless elegance is yet another sign of the cocktail scene in Paris maturing.