Where glowing marine life in turquoise lagoons encircle dormant volcanoes and verdant rainforest, crowded with minute birds and nature's gentle giants; the Indian Ocean provides the perfect juxtaposition for your special day.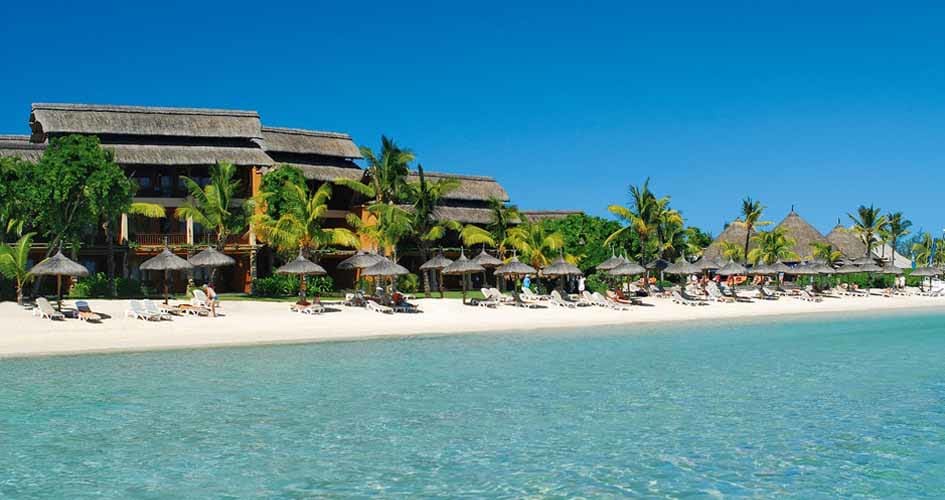 Mauritius
Minimum residence: 1 working day for civil ceremony, 15 working days for religious ceremony
Minimum age: 18 years
Documents required: Passport, birth certificate, decree absolute (if divorced), adoption certificate (if adopted), deed poll notice (if name changed)
Once dependent on sugar exports, this Indian Ocean jewel is still as sweet as it was when Mark Twain declared that Heaven itself had been modelled on Mauritius. Envisage exchanging your vows to the rhythms of Sega singers, toes in the sand, under the embrace of a 600 metre volcano. With only one wedding a day at Heritage Awali, you can discuss with your personal wedding coordinator your choice of ceremony venue, as well as the special touches of tropical bouquets, wedding cake, and professional photography to capture every moment of your celebration. For religious ceremonies, we suggest combining your wedding and honeymoon as a minimum residency of 15 working days is required. If you choose to do this, Mauritius rewards you with fine dining and deep sea diving, boasting a rich marine life in its unbroken barrier reef, and deep cultural influences from its African neighbours. Creole cooking, colonial-style architecture, and its plethora of land, water, and nature activities means this melting pot is a winning wedding and honeymoon combination.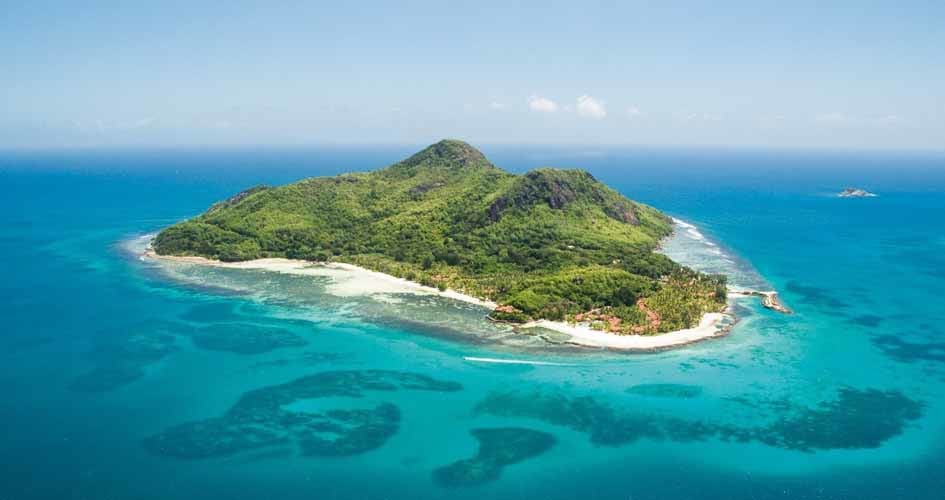 The Seychelles
Minimum residency: 3 working days
Minimum age: 18 years
Documents required: Passport, birth certificate, decree absolute (if divorced), adoption certificate (if adopted), deed poll notice (if name changed)
The Seychelles is synonymous with romance. An idyllic archipelago of topaz waters, talcum beaches, and vivid jungles, it's unsurprising that it is a dream wedding destination for many, and the luxury hotel market here has catered to your demands. UK residents can have a legally recognised marriage in the Seychelles, so whether you're seeking an intimate ceremony in a small, rustic gazebo intertwined with exotic flora, or you want your 'big day' to be just that, with a lavish celebration surrounded by family, friends and plenty of bubbles, couples will find a wedding package to suit them. Alternatively, tailor-make your own with the on-site wedding coordinator at Sainte Anne Resort, an exclusive private island spanning 220 hectares of palm-fringed sands amidst a tropical marine park. Your personal wedding coordinator will ensure your special occasion runs smoothly, taking care of every detail, from the fine administrative specifics to the four-course dinner with chilled Champagne and gentle candle light- sea turtles traditionally nest here, so be prepared for an extra visitor or two!
Sri Lanka
Minimum residency: 4 working days
Minimum age: 18 years
Documents required: passport, birth certificate, decree absolute (If divorced), adoption certificate (if adopted), deed poll notice (if name changed)
Often sparking images of majestic elephants, world-class tea, kaleidoscopic costumes and ancient religious ruins, Sri Lanka is a magical medley of culture and heritage crammed into a tiny island nation, south of India. It's appeal and fascination is owed to its past of Buddhism, colonialism, and a myriad of challenges, only rivalled by its diverse landscape of rugged rainforest, dazzlingly white sands and cerulean waters. Poised just above the equator, its position as the teardrop of India means it is ideal for a tropical wedding, and fortunately weddings here are legally recognised. A member of the Small Luxury Hotels of the World, The Fortress offers soon-to-be newlyweds a choice of wedding packages, including the Star Sapphire which combines Western practices with Sri Lankan traditions; arrive at your flower-adorned venue on the back of an elephant, dance with Sri Lankan drummers, and prepare to be amazed by fire eaters during your celebration. No detail is overlooked by your personal wedding planner, from the celebrant fees to your bridal hair, make-up, manicure and pedicure!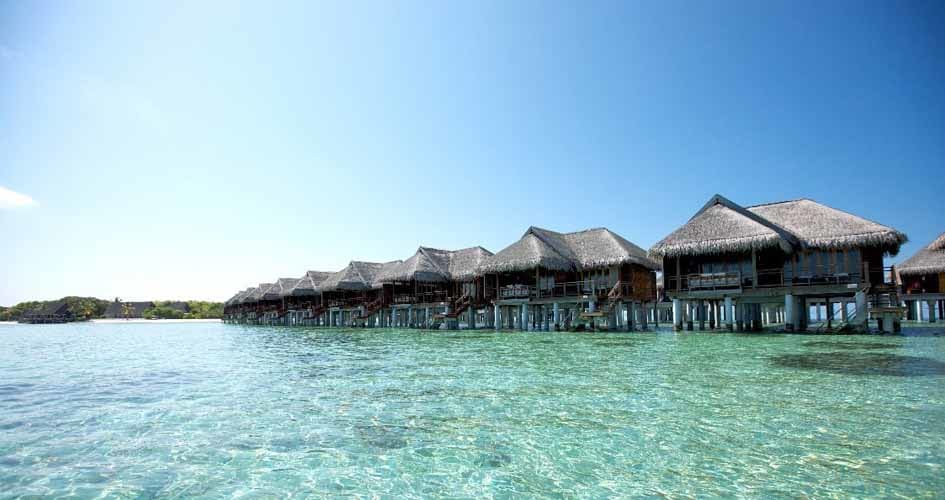 The Maldives
For barefoot Boho brides, the Maldives provides fuss-free, laid-back luxury. Swaying palms dance to the sound of traditional Bodu Beru performances, and a sense of time is lost as you sink into tranquil island life. Although weddings are not legally recognised here, many hotels offer symbolic ceremonies, complete with fresh bridal bouquets, delicious wedding cake and chilled sparkling wine. Alternatively, with just an hour's flight between Sri Lanka and the Maldives, why not marry in Sri Lanka and honeymoon on one of 1200 Maldivian gems? LUX* South Ari Atoll offers newlyweds the opportunity to plant a palm tree on their idyllic private island, dip their toes in the crystalline waters teeming with turtles, stingrays and parrot fish, or witness the amber glow of the sunset, bouncing off the thatched villa roofs, with a cruise on a traditional Dhoni.
If you're feeling inspired by a romantic honeymoon or wedding on a picturesque Indian Ocean island, our Honeymoon and Weddings gift service can help make it a reality. This service allows guests to contribute monetary amounts by phone, post or online towards your wedding or honeymoon, allowing them to give a gift you'll cherish.