Australia is blessed with an abundance of beautiful beaches. Long, short and even curved, its sandy coastlines attract people from across the world, but which ones stand out from the crowd?
Whitehaven Beach – Whitsundays
One of the most recognisable beaches in the world, let alone Australia, Whitehaven is pristine sand stretched over seven kilometres. From an aerial perspective, it's sand looks like soft strokes from a paintbrush interjected with clear blue waters.
Whitehaven is the most photographed beach in Australia for a reason and, once you have visited, you will understand why.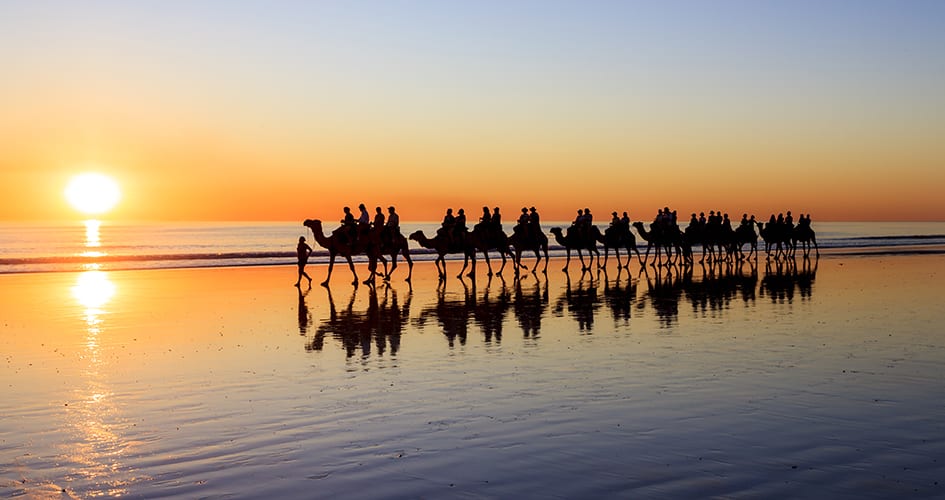 Cable Beach – Broome
Another of Australia's most popular beaches, Cable Beach is famous for its 22 kilometres of soft, pristine sand and its magical sunsets usually accompanied by silhouetted camels.
The months between March and October offer a different viewing pleasure altogether, when the Staircase to the Moon is at its finest.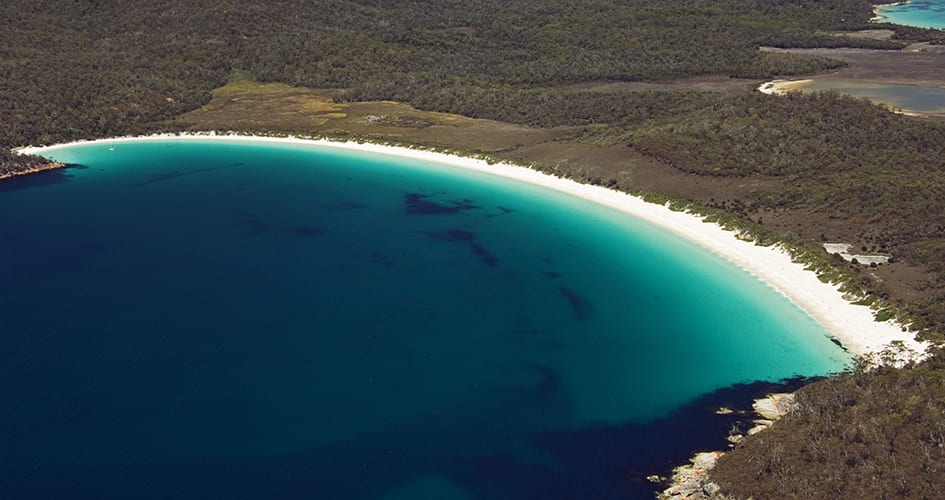 Wineglass Bay – Tasmania
No rewards for guessing the reasoning behind the name of this beach. A part of the lush Freycinet National Park, the beach features a curved shoreline and is a great spot for snorkelling, kayaking, wildlife spotting and hiking.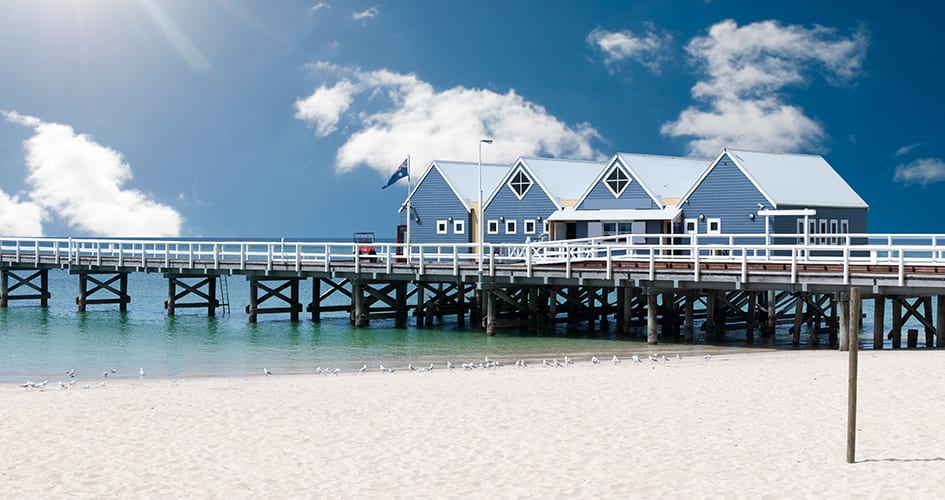 Burleigh Heads Beach – Gold Coast
The Gold Coast is blessed with numerous beautiful beaches and Burleigh is one of its best. The conditions are great for surfers and there are some trails nearby for hikers.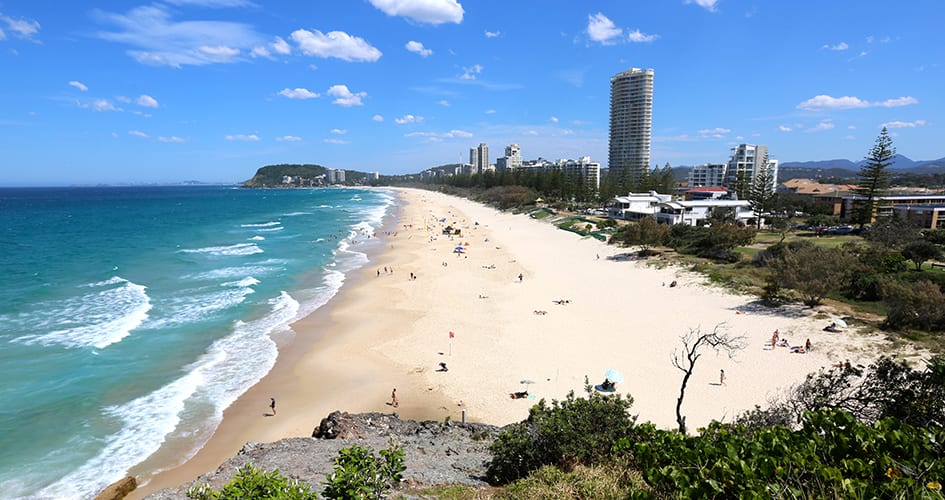 Busselton Beach – Busselton
On the foreshore of the town, this gleaming white stretch of sand is over 15km long and is home to a waterfront with cafés and restaurants. The waters here are calm and safe and the jetty makes for a wonderful stroll.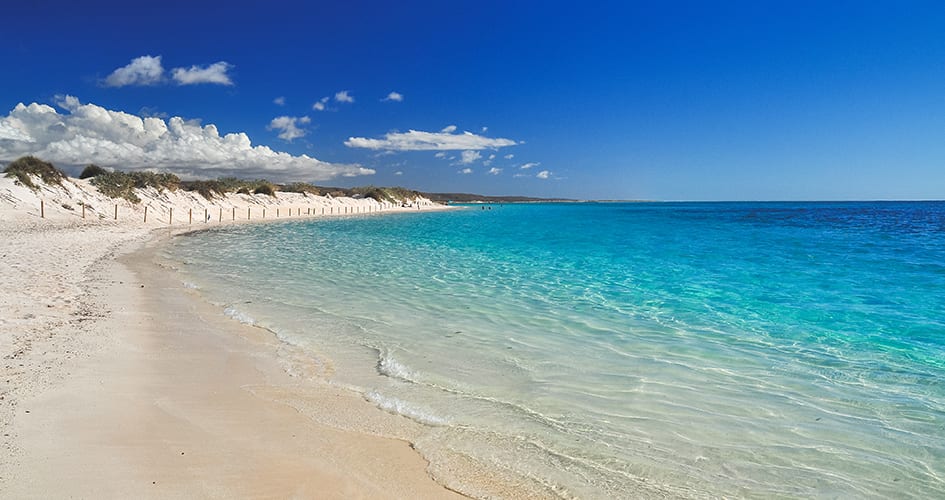 Turquoise Bay - Exmouth
Aptly named, this beaches is near the town of Exmouth and is known to be one of Australia's best beaches. Snorkelling is a popular pastime at the beach, due to Ningaloo Reef's barrier which is very close to the shore.