More and more hotels are switching to sustainable food practices in an effort to offer a greater eco-friendly experience. Some resorts go as far as to grow their own produce on-site and use the ingredients in their recipes.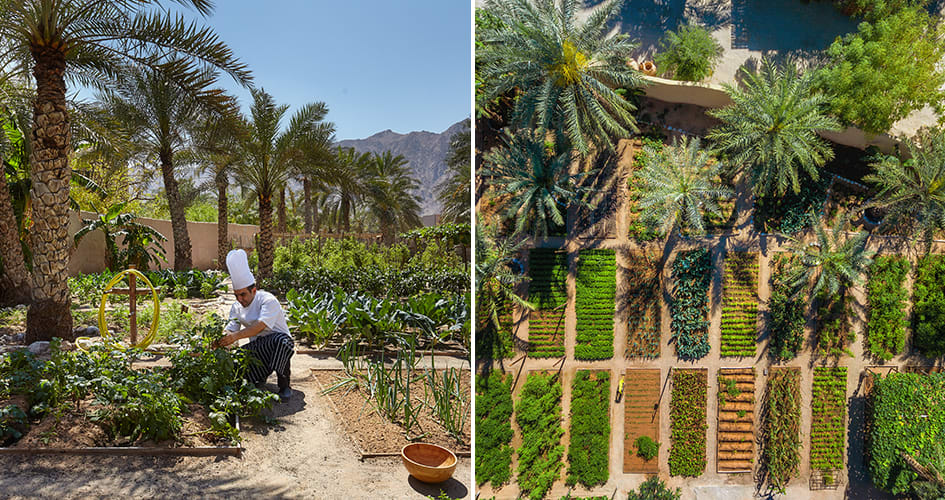 Six Senses Zighy Bay - Oman
Sustainability is at the very core of Six Senses Zighy Bay's ethos. Working with the local community and its guests, the resort has been an ever-present figure, supporting charities, protecting the reefs of the Musandam Peninsula and planting a wealth of trees around the resort.
The hotel even has its own organic garden, comprised of roughly 30 different types of herbs which are used in drinks, food and even spa treatment ingredients. Alongisde this, the hotel is surrounded by over 11,000 date trees. The fruit is used to make the welcoming smoothies and snacks guests love so much.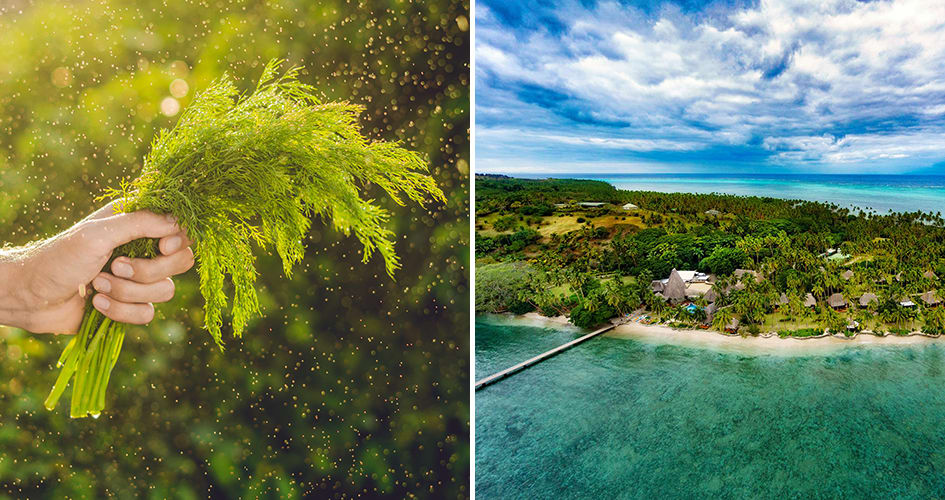 Jean-Michel Cousteau Resort - Fiji
The Jean-Michel Cousteau Resort is best known for its marine conservation efforts, but what you may not know is that the the hotel has an organic garden that stretches over two acres in size, providing a wealth of fruits, vegetables and herbs, from pineapples and coconuts to avocado and mango.
The resort's green-fingered efforts supply around twenty percent of the resort's fruit and vegetable needs and kitchen waste is used as compost for a healthy dose of nourishment.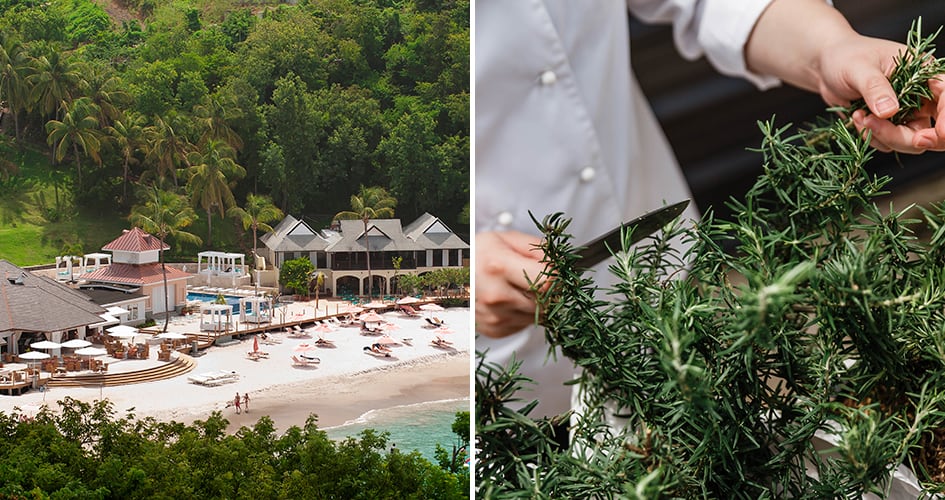 BodyHoliday - St Lucia
Eating delicious food is one of the pillars of a good holiday, but just because you're eating well, doesn't mean you need to sacrifice your health. BodyHoliday in St Lucia create healthy food using fresh ingredients from the resort's own extensive organic garden. The plot offers up vegetables, herbs and fruit and uses pesticide-free, non-GMO farming practices.
To further solidify your vigorous diet, nutrition sessions and customised diet and meal plans are available to keep you on track.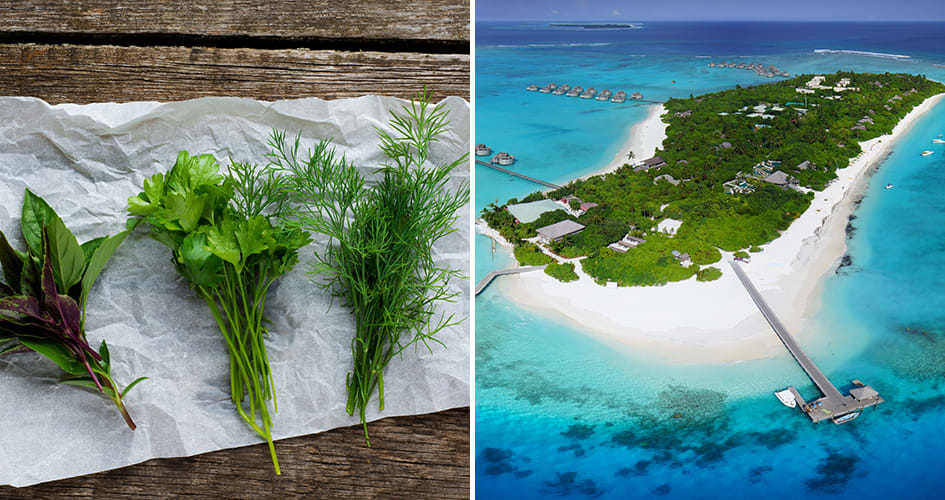 Six Senses Laamu - Maldives
Six Senses Laamu in the gorgeous Maldives is at the peak of sustainability efforts. Not only does the hotel prioritise waste reduction, energy conservation and reef protection, it also boasts its own organic garden, which grows around 40 different herbs and vegetables.
Food waste from the kitchen and restaurants are broken down, mixed and used as compost for soil in landscape and gardening.