With so many beautiful destinations on offer, choosing where to go for your honeymoon is one of the most exciting decisions you'll ever have to make. Luckily, here at Destinology, we have an extensive array of romantic holiday packages to choose from, each carefully designed to ensure you have the luxury honeymoon of your dreams.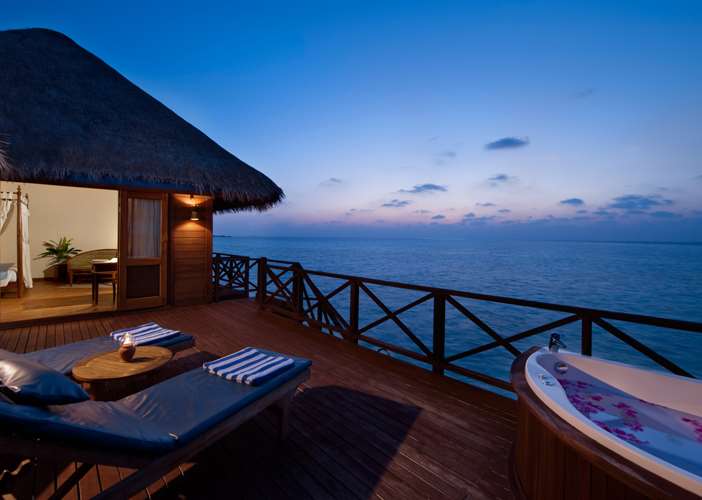 Maldives
When you think about having your honeymoon on a beautiful tropical island, surrounded by soft white sand and crystalline blue water, you're probably thinking of the Maldives. This is the quintessential romantic getaway for loved-up couples, and you'll find your holiday becomes even more exquisite when you check in at your own private Velassaru beach villa.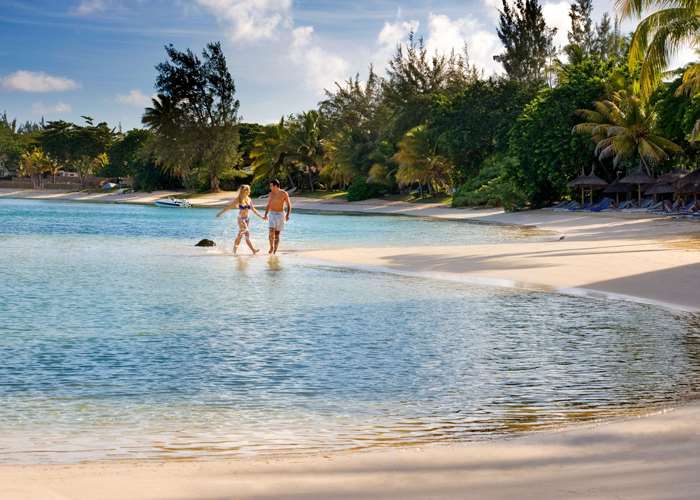 Mauritius
The One&Only Le Saint Géran retreat in Mauritius is the ideal destination for couples who desire a bit of peace and quiet on their luxury honeymoon getaway. The expansive resort sits on its own private peninsula, so privacy is guaranteed.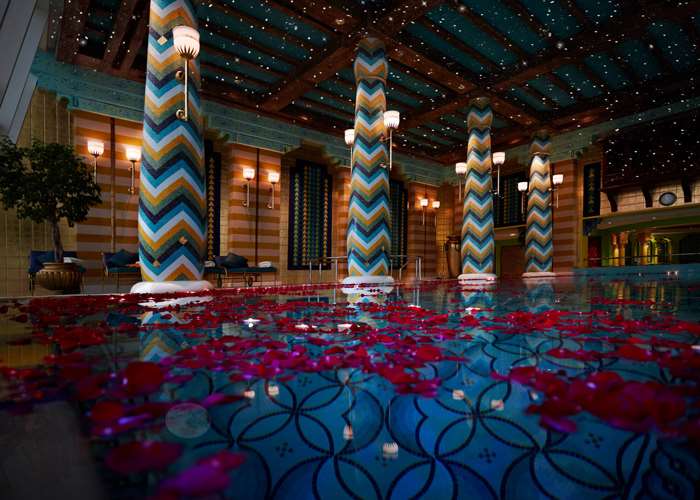 Dubai
Live like royalty at the Madinat Jumeirah Dar Al Masyaf, one of Dubai's most authentic and best-loved honeymoon destinations. Accommodation consists of exquisite summer houses scattered amongst a breathtaking array of waterways, gardens and hidden paths.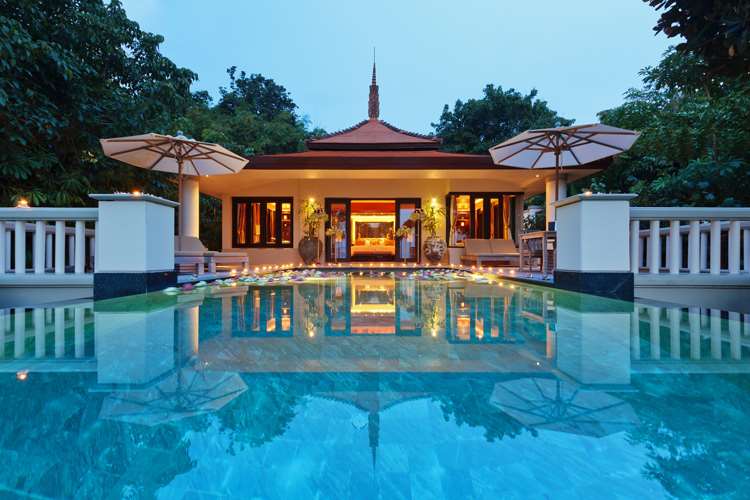 Thailand
Thailand is known as a destination for seasoned travellers, but when you stray off the beaten track, you'll be pleasantly surprised by the number of hidden gems this beautiful country has to offer. In particular, the Vana Belle, a Luxury Collection Resort prides itself on being a beautifully lavish resort, offering unparalleled levels of privacy for honeymooners, as well as unparalleled views of the Gulf of Thailand. When staying in their Tropical Pool Villa and Ocean View Pool Suite you get your very own personal butler, now that's pure luxury!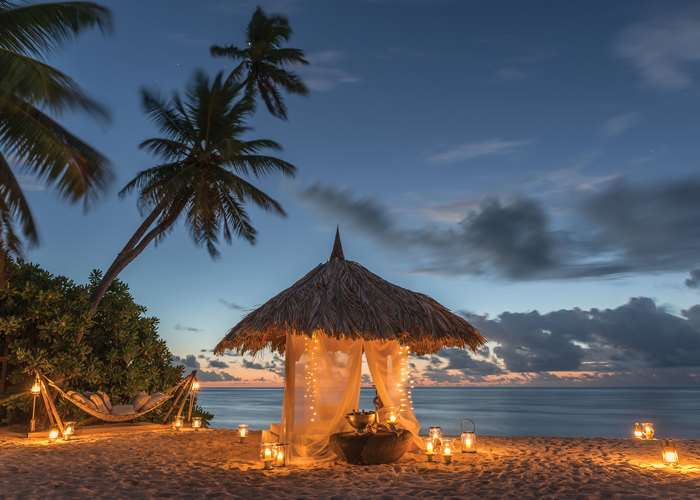 Seychelles
The tropical trip of a lifetime, Seychelles is the perfect choice for just-married couples who want to combine their passion for relaxation with a healthy array of exciting activities. Nature walks, island tours and water sports are all par for the course at the Banyan Tree resort in Intendance Bay. The spa is also the perfect place to relax and rejuvenate your body and soul.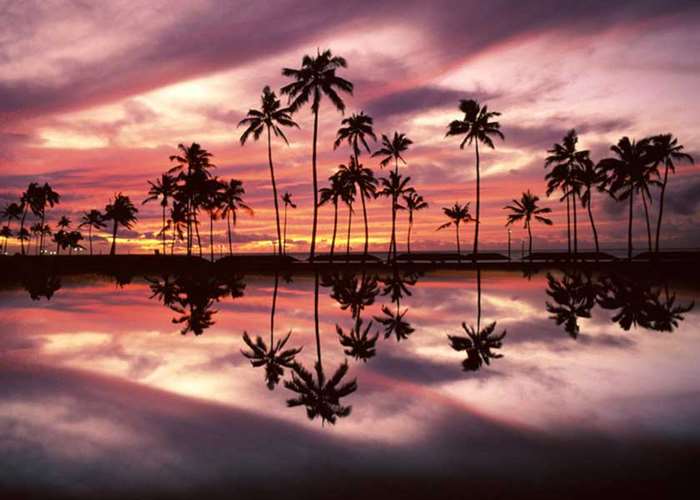 Hawaii
Hawaii is well known for offering a warm, laid-back welcome to its guests, but not many know just how inviting the island really is. The Muana Lani Bay Hotel gives its guests an opportunity to greet another type of local – the island's very own turtle colony. Romantic couples will love being able to wind down after a full day on their own private terrace.
South Africa
The wild-at-heart will love the idea of honeymooning in wild and wonderful South Africa. Get up close and personal with nature's greatest selection of wild animals when you book your stay at the Thornybush Game Lodge – a favourite with thrill seekers and in love couples alike.
St Lucia
Tempestuous St Lucia is renowned for its stunning scenery, which includes a still-active volcano. Passionate couples will be able to indulge their taste for the dramatic at the Jade Mountain hotel, an outstanding work of architectural innovation that offers a custom-designed infinity pool and asks its guests to zone out and leave their technology at home.
Bora Bora
Four Seasons Bora Bora is at the height of chic travel innovation, boasting modern suites and villas that are perfect for a romantic sojourn. Nature-loving couples will adore the opportunity to explore the island's exquisite coral reefs, while those of a more artistic bent will appreciate the Bora Bora's raw, inspirational beauty.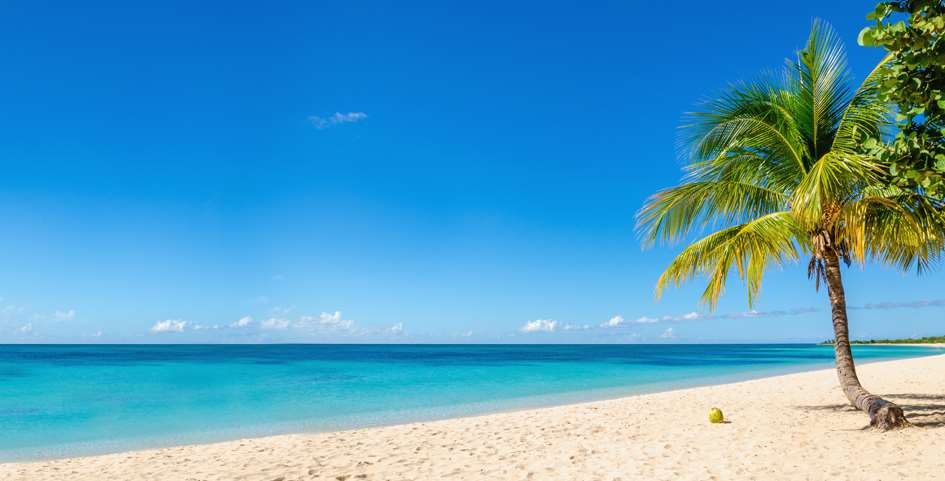 Barbados
Laid back Barbados draws thousands of honeymooning couples to its shores every year, so for a more personal experience we suggest booking in at the Colony Club by Elegant Hotels. Situated on the island's beautiful West Coast, this resort offers the perfect balance of relaxation and fun, as well as luxurious spa facilities and VIP treatment – including a private candlelit beach dinner for couples who like to be pampered.
Still looking for some honeymoon inspiration? Take a look at our honeymoons page and prepare to be amazed with some of the spectacular honeymoon packages we have on offer.