In an age of ever increasing choice, it can be difficult to know what to give to your love for Valentine's Day. You need something personal, which accurately depicts how much you care, but what do you choose?
We have a simple solution to this delicate dilemma. Give them the world. Literally, give them the world. Take them somewhere they've never been; give them new experiences they've never had. Create happy memories they never dreamed they would make. Chocolates get eaten, flowers wilt away, gifts lose their novelty but memories last a lifetime, and they're one of the few things in life we become fonder of as time goes on. To help make your Valentine's Day more memorable, we've put together a list of exceptionally romantic resorts, each guaranteed to inspire love at first sight. Nothing says 'I love you' like a holiday.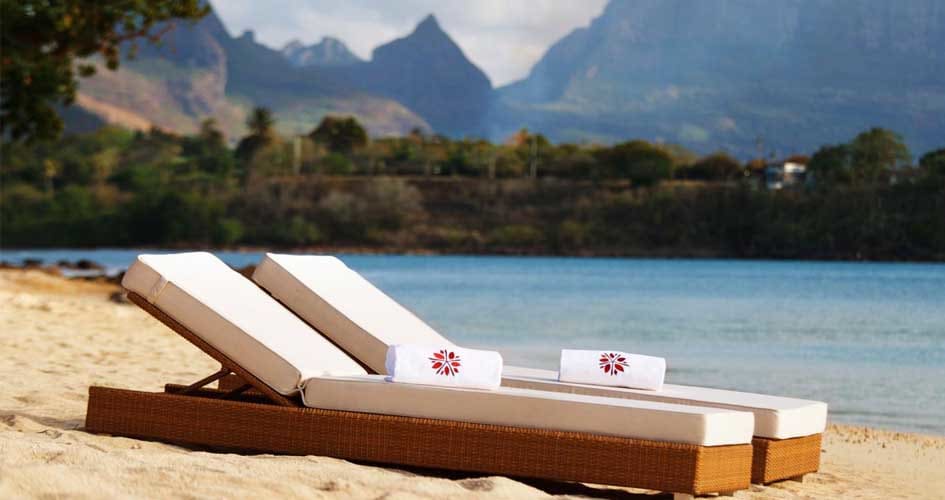 Angsana Balaclava – Mauritius
A jewel of the Indian Ocean, Angsana Balaclava sits on its own intimate stretch of private beach, perfectly situated to help you capture the romantic sunsets that bless the island at the end of each day. Here you can indulge in treatments at the Angsana Spa, set pulses racing with a host of water sports and explore the nearby local fishing village of Tombeau Bay for some culture and adventure. To gain a taste of true romance, dine under the spectacle of the Southern Hemisphere's stars and share a romantic private meal by your villa. With a special romance concierge available to play Cupid and meet your every need, Angsana offers the perfect helping hand in creating memories you'll both cherish.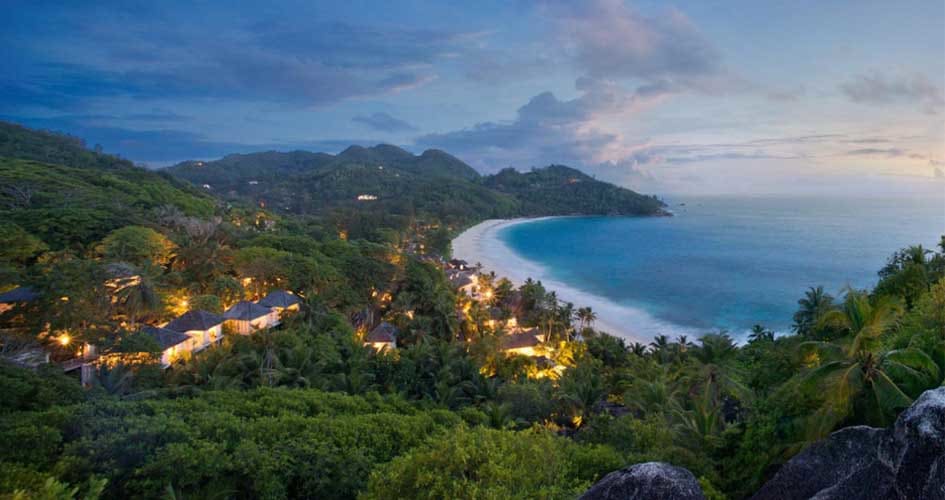 Banyan Tree – Seychelles
If you climb the Granite Mountains surrounding Banyan Tree Seychelles, then just before sunset is the most magical time to do so. As dusk draws near, the resort's golden lights glow against the lush green landscape and beautiful blue waters of Intendance Bay, creating a wonderful ambiance. The colonial styling of its architecture has a timeless and classic elegance; sure to stoke the flames of any romance. The exquisite award-winning Southeast Asian cuisine available here is an ideal accompaniment to your adventures on Mahe Island, which has a series of scenic roads and towns for you to discover, including the Seychelles capital of Victoria. Banyan Tree's luxurious hillside spa pavilions offer breath-taking views and supremely relaxing his and hers treatments, providing romantic respite you won't find anywhere else on Earth.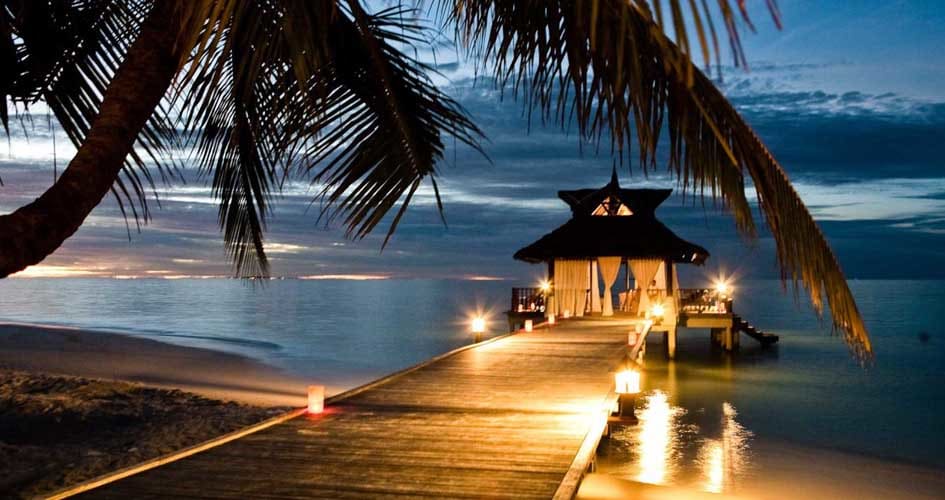 Banyan Tree Vabbinfaru – Maldives
Taking advantage of its own private island, Banyan Tree Vabbinfaru's exclusive thatched roof villas feel like they were designed with romance in mind. Cloaked by a reef-bound lagoon, the resort is perfect for diving into the water and exploring another world under the sea. If you'd prefer to be above the water's surface, sunset cruises around the atoll are also available. Whether lounging on its pristine picture-perfect beach, taking advantage of its close proximity to neighbouring islands with mini adventures or enjoying a candlelit meal as you toast your love on a rustic wooden jetty overlooking the Indian Ocean, Banyan Tree Vabbinfaru has a wealth of experiences to bring you closer together this Valentine's Day.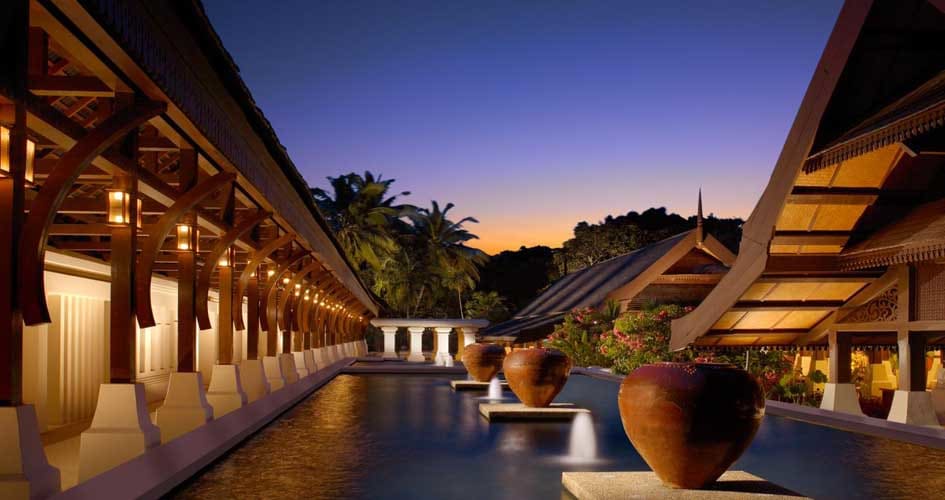 Tanjong Jara Resort – Malaysia
As soon as you arrive, it's plain to see how Tanjong Jara Resort has earned the accolade of award-winning architecture. Modelled on majestic 17th century Malay palaces, its elegantly crafted buildings harmonise with their manicured gardens to create a serene atmosphere, which sets the tone for the rest of your stay. This is a haven for relaxation, reflection and romance, and the resort spa's couples treatments are a great way to help you adjust to this refreshing pace of life. Versed in ancient Malay traditions, your therapist's expert holistic knowledge is designed to make you both feel like a king and queen for the day. Uniquely, Tanjong Jara Resort's Di Atas Sungei restaurant doesn't have a menu, instead it has Menu Masters. You share your personal tastes and preferences and these culinary experts will ensure a distinctive dining experience, using only the freshest and highest quality local ingredients. So, why not make it a Malay Valentine's Day?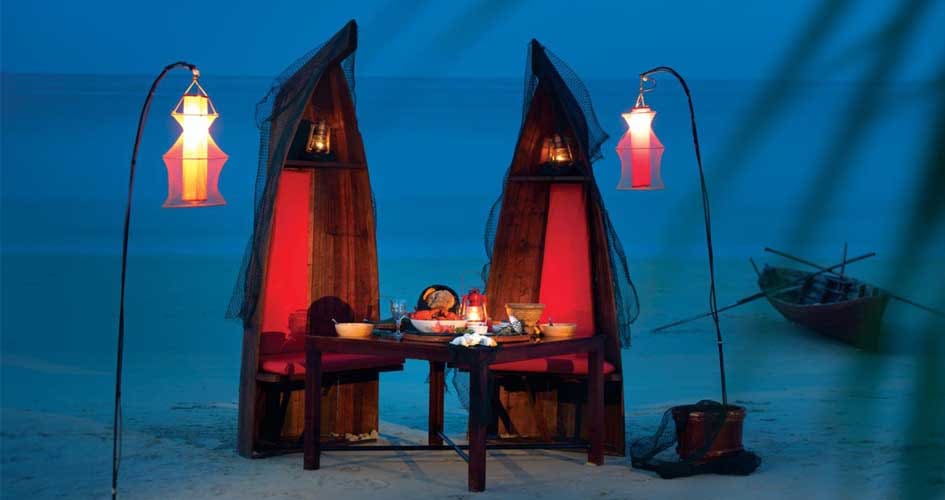 Banyan Tree Bintan – Indonesia
You might have noticed this is the third Banyan Tree resort in our list, and it won't be the last. Banyan Tree are known for choosing some of the most striking locations around the globe to call home and this resort on the idyllic Indonesian island of Bintan is no exception. Just an hour across the sea from Singapore, it's also an ideal location for a multi-centre adventure with the opportunity to discover one of the east's most vibrant and culturally diverse city-states before heading back to your island getaway. Golfing couples are in for a treat with an 18-hole championship golf course on site, along with a host of water sports and spa treatments to give you and your loved one a rejuvenating, romantic break.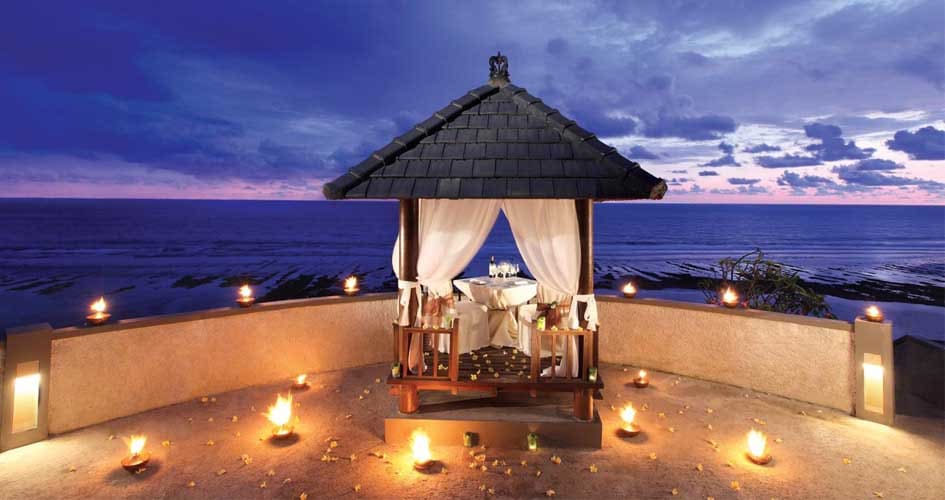 Banyan Tree Ungasan – Bali
Perched high up on cliffs overlooking the Indian Ocean, surrounded by acres of lush Indonesian countryside, it would be impossible for us to suggest a Valentine's visit to the Far East without mentioning Banyan Tree Ungasan. Its wealth of scenic trails make it an excellent spot for ramblers and cycling lovers to lose themselves in nature and each other, whereas its close proximity to the ancient Hindu sea temple of Pura Luhur Uluwata offers the perfect place to find yourself again. The temple is a thousand years old and is home to some notoriously mischievous monkeys, who are known for snatching visitors' belongings, however, they aren't unreasonable – take along some fruit and you can usually persuade them to trade. Banyan Tree Ungasan is a tropical haven, truly out of this world.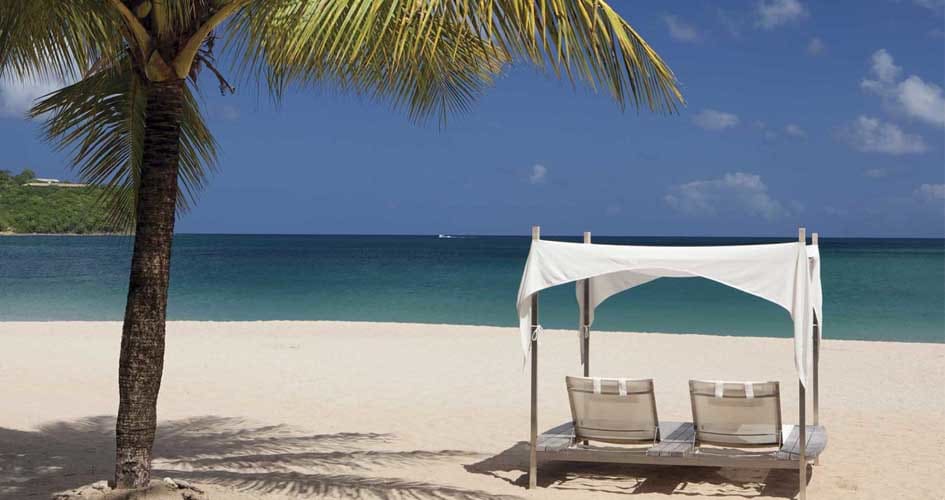 Rendezvous – St Lucia
Intimate, family owned and an exclusive couples-only resort, Rendezvous typifies St Lucia's reputation for being an ideal lovers' escape. Sitting on the island's west coast, embracing the warm inviting waters of the Caribbean Sea, the resort has the natural ingredients needed for couples who'd like to spend Valentine's Day lounging on a soft white sand beach or making a splash in the sea. There's a host of diving courses available at the nearby PADI Scuba Centre, as well as water and land sports provided by the hotel. Its dedication to providing couples-only holidays guarantees uninterrupted bliss as you enjoy treatments in the new garden spa, or when you unwind in the resorts various bars and restaurants. A romantic break in the Caribbean never fails to satisfy.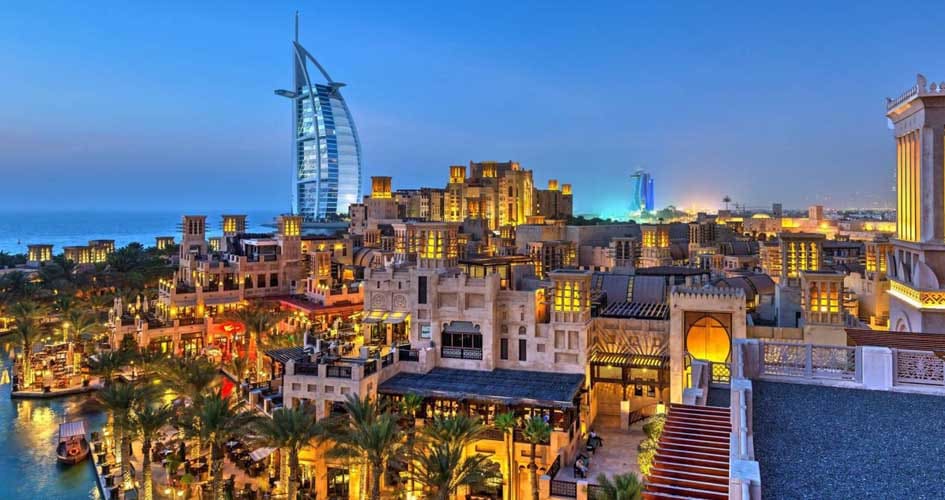 Madinat Jumeirah – Dubai
We don't need to tell you about Dubai's recent rise in popularity, however, in this rapidly expanding emirate, with its ever increasing list of world-class resorts and attractions, our knowledge and expertise comes in handy. The Madinat Jumeirah is a shining example of what makes Dubai so popular. Boasting stunning architecture and equally breath-taking views of the Arabian Gulf, the resort is comprised of three different hotels, Mina A Salam, Al Qasr and the Dar Al Masyaf Summerhouses, each offering a unique set of services and features. With downtown Dubai on your doorstep it would be easy to spend little time at the resort, but with 18 different bars and restaurants to choose from, its own waterpark, spa and impeccable leisure facilities, it's just as easy to forget there's a world outside to explore. If you're hoping to woo your partner this Valentine's Day, Madinat Jumeirah is sure to take their breath away.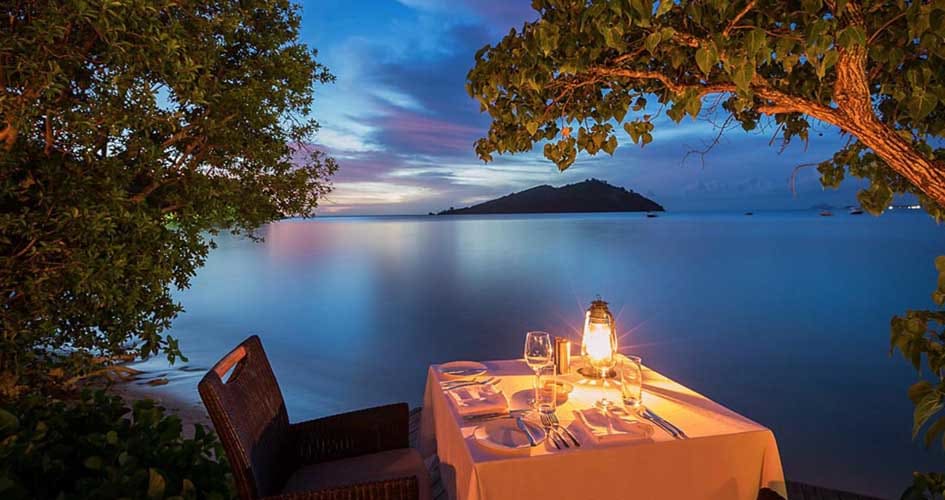 Likuliku Lagoon – Fiji
Places don't come much more remote than the islands of the South Pacific. If it's an escape you and your partner are after, you'd do well to find a more picture-perfect and romantic resort than Likuliku Lagoon on Fiji's Malolo Island. So far east, it's almost in the west, this adults-only haven's traditional styling gives it the appearance of an ancient Fijian village with an ambience capable of inspiring love at first sight. Among the water sports on offer, for a particularly whimsical experience, we recommend taking a hobie cat sailing adventure around the island, or taking advantage of Fiji's several surrounding smaller islands by hopping across to discover more. An exotic Valentine's island adventure awaits at Likuliku Lagoon.
Luna Baglioni – Venice
How could we talk about Valentine's venues without mentioning Venice? Arguably one of the most romantic cities in the world, this magical maze of canals and bridges has one of the richest histories of all the resorts we've mentioned. Of course, getting around by gondola is a charming experience on its own, but in a renaissance city, adorned with countless museums, galleries and Michelin Starred restaurants, there's much more to do around the water than there is on it. Luna Baglioni presents itself with the grandeur and opulence befitting of a distinguished hotel in one of Europe's romance capitals. In its 900 year history, the building has served as an aristocratic palace and even a shelter for the Knights Templar. This grand Venetian property, with its central location and private canal, makes for an ultimate Valentine's Day destination.
w