Days 6 - 7
Island life at your kind of pace
Taking life at a slower pace today, imagine starting the day with a 90-minute sunrise yoga on the pool deck and letting the day unfold naturally within the breathtakingly beautiful setting of Scorpios Mykonos. One of the island's modern-day agoras, this stylish boho beachclub has everything from laid back down tempo tunes, a rare beach location with endless views, and whitewashed open spaces and cabanas where you can recharge the mind and body with massages, meditation and yoga or simply enjoy the delicious Mediterranean dishes on offer.
Or perhaps you fancy a beach day and heading to one of the islands many incredible beaches for a spot of swimming and snorkelling. Alternatively, you could take a trip over to see Little Venice, one of the island's most photographed landmarks which resembles the Italian city of Venice, hence its name.
Don't miss the opportunity here to treat yourself to some local Aegean specialties along the way such as pepper flavoured kopanistí, a soft cheese seasoned with pepper and one of the island's gastronomic signature dishes.
A last low key few days on the island and chance to treat yourself to a special fine dining experience at Efisia at the Myconian Ambassador Relais & Châteaux restaurant.
Highlights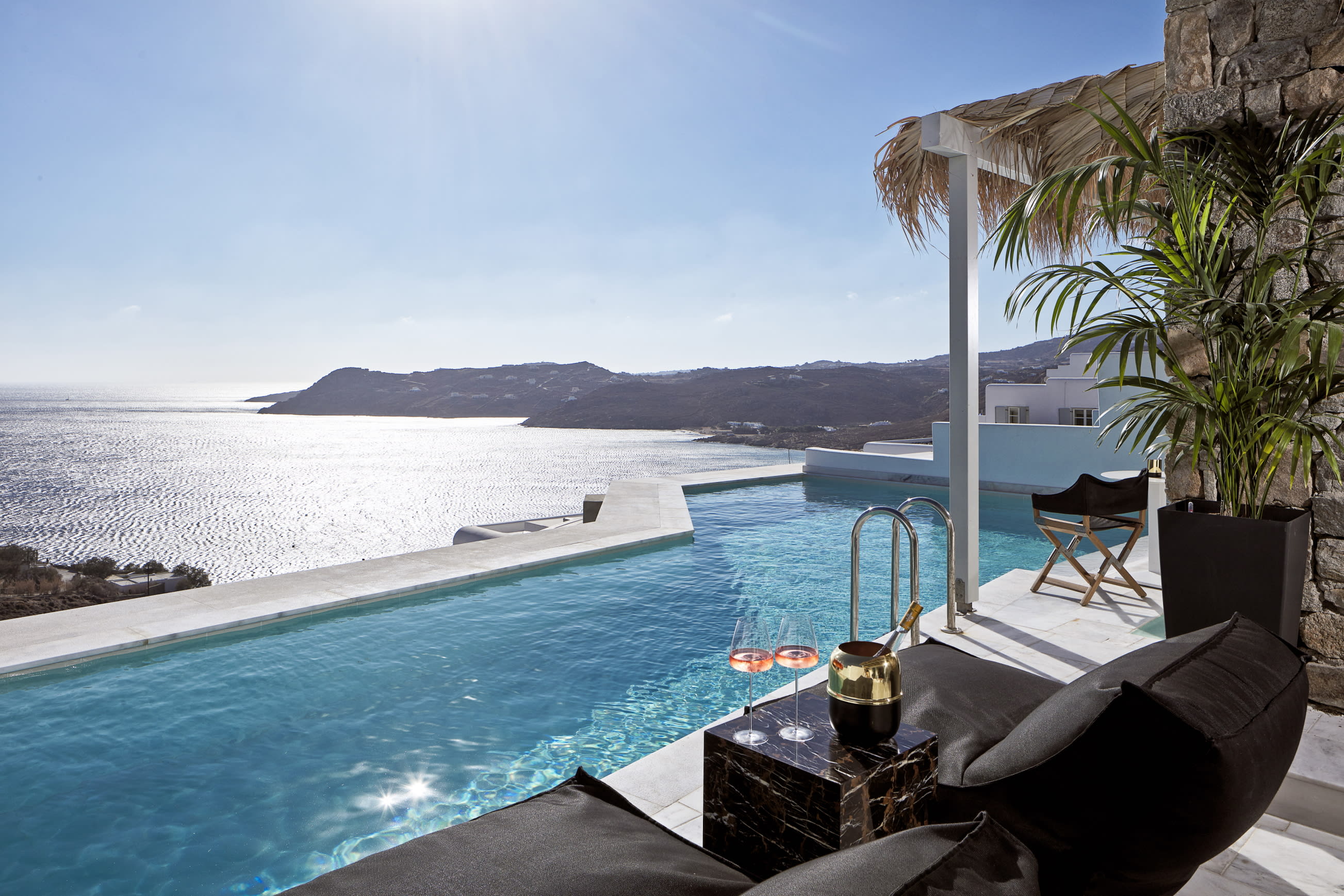 Accommodation
Myconian Villa Collection