Thanks to the volcanic zones and fault lines littered across New Zealand, the North Island is blessed with geothermal fields which create naturally-occurring hot springs, geysers and mud pools.
Over the years, locals and tourists alike have flocked to encounter these hot springs, known as 'waiariki' in the Maori language, believing they serve therapeutic purposes as well as providing an enriching, relaxing experience. Some of these pools have been developed for visitors to enjoy, with benefits of poolside service and spa treatments, while others are intertwined with nature, free of charge and wild, sheltered by native bush with towering mountains as a backdrop.
Hell's Gate, Rotorua
Known as a hub of Maori culture, Rotorua is a town to the east of North Island, set on a lake of the same name, showcasing bubbling mud pools and natural, steaming springs. Hell's Gate is one of the most active geothermal attractions in the area, displaying the raw power of the earth and lending the attraction its name thanks to George Bernard Shaw, who claimed he had arrived at the 'gates of Hell' upon experiencing the steaming fumaroles, sulphur crystals, and cascading waterfalls found here. Once you've got passed the stench of the sulphur, which surprisingly is good for the skin and said to increase blood circulation, guests can enjoy three types of therapeutic thermal mud, covering all ailments and injuries, from minor burns to arthritis and rheumatism.

If you're enjoying a day trip, the Volcanic Café serves refreshing drinks and homemade food throughout the day, or if you decide to head out later in the evening, the Twilight Spa here allows guests to bathe in the soothing, hot pools under the glistening night sky until 10pm. Lakeside retreat Solitaire Lodge is an ideal choice of luxury accommodation in Rotorua, with floor to ceiling windows and private balconies in each suite, exhibiting sweeping vistas of the humbling mountains and Lake Tarawera.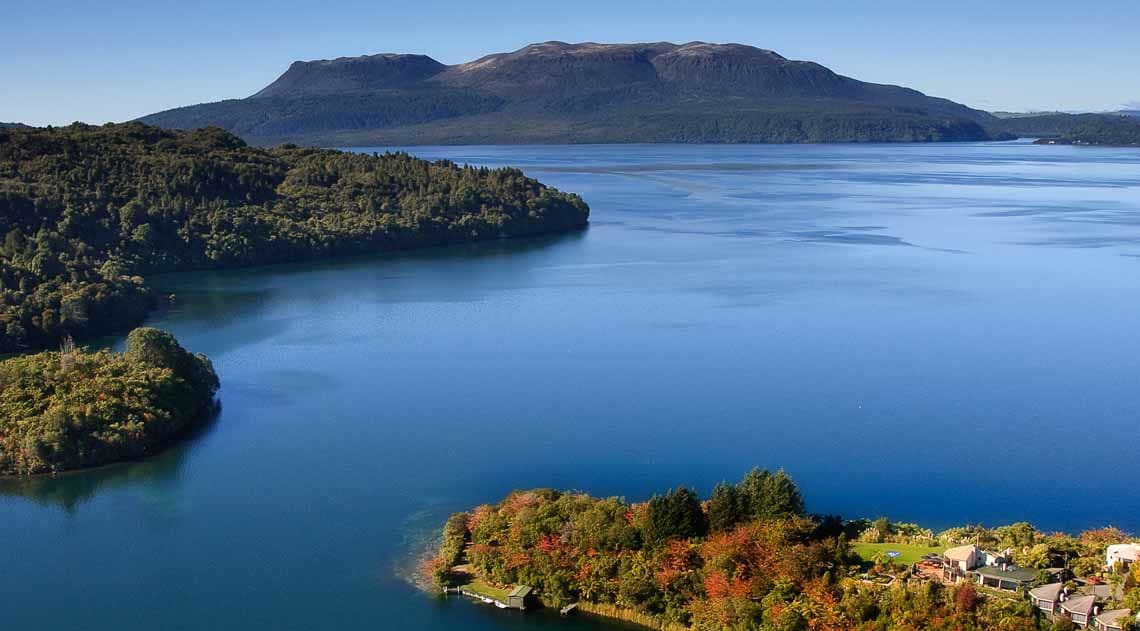 The Lost Spring, Whitianga
A little further up to the coast on Mercury Bay, Whitianga is home to The Lost Spring, a developed day spa and hot pool facility, surrounded by verdant gardens, glistening falls and rugged rocks which shape the pools to create an other-worldly experience. The hand sculpted pools range in temperature and depth, and are filled with natural, thermal water which is sourced from the underground spring more than 650 metres beneath Whitianga. Rich in minerals and filtered to create a crystalline effect, the waters are perfect for bathing and relaxing, with the central Crater Lake Hot Pool reaching up to 40 degrees! The adults-only policy means The Lost Springs becomes a peaceful oasis in the heart of the town, serving delicious, handcrafted cocktails by the pool's edge, and offering a range of massages and pamper packages available in the Day Spa.


Otumuheke Steam, Spa Park, Taupo
For a completely free-of-charge, rough and authentic natural hot spring experience, Otumuheke Steam is a hidden gem within the waterfalls and rugged park land of Spa Park, Taupo. The steaming water originates from a hot stream that flows into the Waikato River, creeping around the rolling waters and creating shallow pools in which visitors can bathe. Equally as popular with the locals, these natural pools are ideal for families, with a range of temperatures and depths, as well as a playground in the park for little ones; however, due to it being completely naturally occurring and undeveloped, there are no changing rooms on site. Accommodation nearby includes Lake Taupo Lodge, an intimate lodge of just 6 guest suites, managed by attentive owners Gary and Shirley Akers. Set within magnificent landscaped gardens adorned by cherrywood trees, suites include cosy lounge areas, furnished outdoor patios overlooking the lake, and personal amenities such as homemade cookies and fresh flowers.
Polynesian Spa, Rotorua
Overlooking Lake Rotorua, the Polynesian Spa offers hot mineral bathing surrounded by native New Zealand flora and fauna, irregular rock formations, tumbling falls, and a hidden grotto. Ideal for groups with a range of ages and interests, the spa has a choice of four different bathing areas, including the deluxe pool, steaming with soothing alkaline waters, and an adults-only bathing area with a reflexology walk area to stimulate foot pressure points. The family spa is a large, geothermally heated freshwater pool, with two shallow pools aside and a small hydro slide, while the private pools, each with their own changing facilities, boast panoramic lake vistas and are perfect for couples. For ultimate relaxation, the on-site Aix Spa offers therapies designed to combine jets of hot water with a relaxation massage which soothes and rejuvenates your entire body. Luxury accommodation in the Rotorua area includes Black Swan Lakeside Boutique Hotel, flanked by rose gardens and sweeping lawns; perfect for the summer, it has a private beach on the lake, with swimming pool, sauna and secret grotto.
Hot Water Beach, Coromandel
Dig out your own, personal hot pool just metres from the ocean on Hot Water Beach in Coromandel. Great for surfing and scattered with quaint cafes, this area provides the ultimate Kiwi experience, with its naturally hot mineral water as its focal attraction. Locals and visitors come, bucket and spade in hand, to the usually deserted beach within two hours either side of low tide, and dig out a bubbling pool of mineral water rising from the earth and through the golden sands. Be careful - water temperatures can reach up to 64 degrees, but provide the perfect juxtaposition against the cool ocean waves.